Have a Suggestion?
We welcome and encourage your ideas, opinions and participation in our podcast programming.
Send us your suggestions or recommendations.
Video Resource
HR Technology Conference & Expo Interview
Marvin Smith, Strategic Talent Sourcing Consultant at Lockheed Martin, discusses the development of a new talent community specifically tailored to the needs of military veterans at Lockheed Martin with Master Burnett, director of strategy at BraveNew Talent.
Gerry Cripin details the 2014 CandE Awards - The Winners and the Results
In 2014, The Talent Board, a non-profit organization, conducted the 4th annual North American Candidate Experience Awards (CandE Awards) to recognize companies for setting a high standard for how they engage and treat employment candidates. 2014 surpassed the previous years' programs with an unbelievable response from more than 170 companies registering and more than 95,000 candidates responding to our survey.
In this video, Gerry Crispin, (co-founder of the CandEs with Elaine Orler), details the findings from the 2014 Candidate Experience Awards, with specific examples of what CandE winners are doing to attract and engage job candidates. The Producer/Host of TotalPicture Radio, Peter Clayton, (a member of the CandE Council), shot and produced the video at a regional recruiting conference held in Stamford, CT at the University of Connecticut Stamford campus.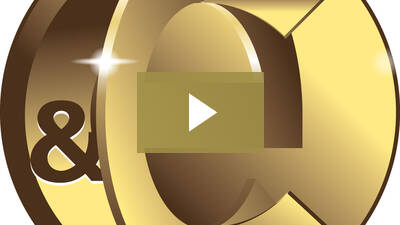 The How and Why of an Advisory Board
Recorded June 27, 2014, at #HRTechTank In New York. Two things about Bill: He always wears a hat; he hates name tags.
In recruiting and HR circles, Bill Boorman needs no introduction. He is the Founder and Host of the Global#tru events. #Tru is an on-going series of recruiting, HR and technology events held across the globe.
The community is made up of recruiters (corporate or agency), HR, technologists, talent acquisition, digital media, job board pros and more. No name badges, presentations or powerpoint, the emphasis is on the conversation on the key topics.
#HRTechTank is a new initiative: #HRTechTank is the HR Tech Industry Think Tank.
The purpose of #HRTechTank is to connect, educate and promote innovators in the Human Resource Management & Recruitment software space.